Secured car financing is a smart solution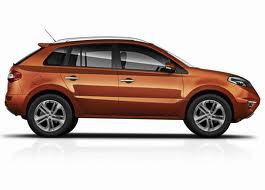 The stork is making its way to your house. And the next nine months will be filled with excitement and many changes. Some changes you will love, like midnight dashes to the supermarket to curve those cravings. Others may not be as welcomed. Like sourcing finance to upgrade the sports coup to a big family car. And because you really need to make smart financial decisions. Ones that work for you today, and into the future. It can feel like the pressure is on. Secured car finance could be your golden egg. Opening the door to low fixed interest rates. Whilst protecting your vital cash flow. So you can enjoy your new wheels today, without compromising on the new nursery decor.
Secure the benefits from your car finance
Secured car finance is perfect for those who like to plan ahead. If you are budget savvy and know you will always be able to afford the repayments. Securing finance against your new car is a smart choice. Plus it is refreshingly simple. Your lender will hold a mortgage over your vehicle in the event you can not pay out the loan. At the end of the loan term the ownership is transferred back to you. Simple. Plus you can expect some great benefits from your loan, including:
Loans terms up to 5 years
Fixed interest rates to help you budget
Flexible repayment options to suit your lifestyle
Balloon or residual options to further decrease repayment obligations
Loans available for new or used cars and dealer or private sales
The financial savvy car finance solution
At this important time shopping for the perfect finance solution is likely to be low on your agenda. And now more than ever, smart decisions count. So enlist the help of the experts when sourcing your finance fit. Natloans are the car finance experts. Matching you with a personalised loan solution that works with you now, and into the future. And because there are restrictions that apply to secured loans. You can be assured your finance will fit your purchase and lifestyle.
You only need to make one smart decision. Engaging the right broker to protect your lifestyle and finance. To experience a truly personalised approach to securing your car finance. Call Natloans today.
Cut no corners with comprehensive car insurance
Your car loan has direct bearing on your financial position. Because it funds an asset that exposes you to several liabilities. What if your car fell victim to theft, arson, flood damage or accident? Your car loan obligations still stand. And if your car were to cause damage to another person or their property? Once again your car loan obligations remain. Few can claim the cash confidence to bear the costs associated with these scenarios. If you can't then you need to protect yourself with end to end car insurance.
Customised car insurance for clear peace of mind
Most often, you will not be the only one affected by a dent in your financial position. Your family and loved ones also face consequences. But the right car insurance can safeguard you from financial loss in the event of an at-fault claim. Or loss or damage to your car caused by unexpected circumstances in which you are faultless. Not only do you have a wide raft of car insurance solutions at your fingertips. You also have access to personalised support in covering your car loan obligations via insurance.And selecting the right insurance package for your unique car, circumstances and budget. Award winning car loan brokers Natloans also specialise in sourcing competitive individualised car insurance. Whether you are looking for just basic cover or end-to-end protection. Natloans can connect you directly with some of Australia's most cost-effective car insurance options spanning:
Natloans can even kit you out with optional extras like roadside assistance or windscreen replacement. Should you need it.
Before car loans consider insurance
Are you on the brink of purchasing a new car? Then now is the perfect time to think about insurance. Because the individual car you choose can have great bearing on your loan approval. Vehicle finance and insurance brokers Natloans helps you understand the impacts including:
Age of your car
Model of your car
State specific policy requirements
So you can be sure that your car insurance policy drives down your premiums as much as possible. All while meeting the demands of your location and circumstances in the most pocket-friendly way. Without sacrificing the quality or breadth of your cover. Why go it alone when making decisions as important as car insurance? Speak to Natloans today for specialist support and resources.
Cut to the price chase with car loan comparison rates
Car loan comparison rates are your friend. Cutting through marketing clutter to give you the true yearly cost of a car loan. Sure lenders offer great interest rates and cost-efficient terms to lure you. And oftentimes borrowers make their car loan choice based on how good a sales pitch individual lenders deliver. Not on the actual cost efficiency of the car loan solution itself. This is a common and potentially costly trap. One that car loan comparison rates can help you avoid.
There is no sales pitch in car loan comparison rates. Instead you will find pure factual expression of all interest and loan fees into a single rate. Using the average annual percentage rate (AAPR) as a basis. Comparison rates deliver your actual annual car loan costs in one easy figure.
Car loan comparison rates: the pros and cons
Cost efficiency is a key motivator for all borrowers when it comes to choosing car loans. So car loan comparison rates are a pivotal tool in this regard. Enabling more informed and insightful borrowing decisions. Car loan comparison rates take into account:

Your total car loan amount
Car loan repayment frequency
Interest rates on your car loan solution
The car loan term
Known car loan fees and charges
Using car loan comparison rates may make certain solutions jump out as most budget-friendly. Yet do not count your chickens just yet. Car loan comparison rates are not without their limitations. Because they exclude numerous considerations like:
Early repayment fees
Government charges
Car insurance expenses
Other relevant features of your car loan
Individual car loan totals and terms
So beware of car loan over-simplification. You still need to bolster your car loan comparison rate results with further research. Particularly as cost is not the only determinant of a viable car loan.
Look beyond cost when choosing your car loan
Financial flexibility is a highly sought after luxury. Annual car loan cost alone cannot deliver you such benefit. Instead you want cost efficiency to be teamed with features such as adaptable repayments. Perhaps even car loan portability. It really depends on your unique personal circumstances and needs. So how to use car loan comparison rates as a research tool? You really need to place rates in their correct and wider context. Certainly compare the actual cost of different car loans. But ensure you look equally into corresponding features contained within these loans. By taking such a holistic approach you can be sure to drive your best possible car loan arrangement. Need some help to leverage car loan comparison rate data and weigh different options? Engage the specialist support of leading finance brokers like Natloans. With a commitment to individualised car loan solutions, Natloans will swiftly pinpoint the right finance for you. With all relevant factors correctly interpreted and considered.